Sip locally produced spirits and sample handmade cocktails in a newly renovated art space in the heart of Historic Downtown Frederick.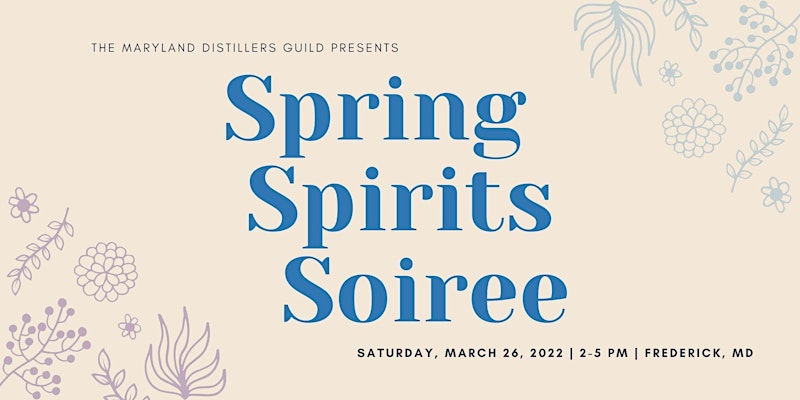 Join local distilleries and the Maryland Distillers Guild for an afternoon of sipping, sampling, and fun. The 2022 Spring Spirits Soiree features dozens of unique and locally produced distilled spirits, hand-made cocktails and small-batch non-alcoholic mixers.
This afternoon of sampling and exploration will be hosted at the Art Center, a new events and arts space located in Downtown Frederick. Paired with jazzy tunes from the Shawn Dennison Trio, this art space is the perfect place to have a multi-sensory experience.
Immerse yourself and taste an incredible lineup of products from local distilleries at the Spring Spirits Soiree.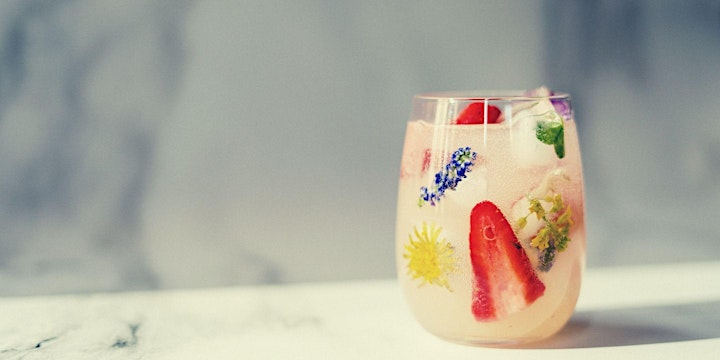 Spirits & Cocktails Sampling
Sample spirits and cocktails from local distilleries and find a few new offerings to load up your home bar. Each distillery will offer sales of bottles, to-go. If you sample a cocktail you love, feel free to purchase a full drink directly from the distillery.
Participating Distilleries
Here's the lineup of distilleries presenting at the Spring Spirits Soiree. This list keeps growing, so check back for updates!
Event Vendors
Mingle with local small business owners and artisans throughout the event. Whether you're seeking artisanal cocktail mixers or unique household trimmings, our collection of participating vendors is certain to offer something perfect for you!
Be sure to visit our growing list of participating vendors: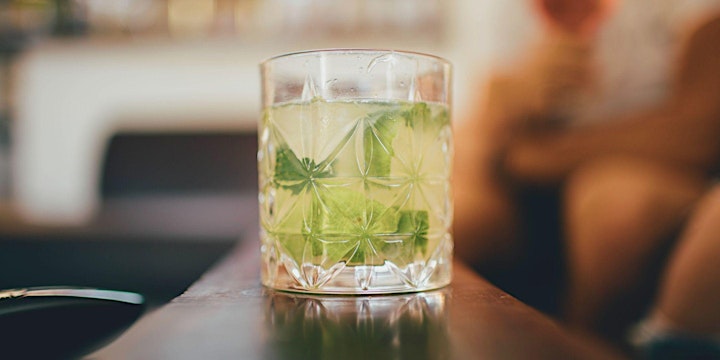 Maryland Distillers Guild Disclosure and Waiver
The Maryland Distillers Guild invites you to experience Maryland spirits responsibly. To ensure the safety and enjoyment of our attendees, we reserve the right to refuse service of alcohol or excuse attendees from our events, at any time.
COVID- 19 Policy
All guidelines required by the Frederick County government, the City of Frederick, or our venue will be mandated at the Spring Spirits Soiree.
By attending the Spring Spirits Soiree and/or purchasing tasting passes, you are agreeing to the Maryland Distillers Guild's COVID-19 Safety Acknowledgment.
Photography & Videography Implied Release
The Maryland Distillers Guild (MDG) documents each of its events with digital photography, still photography, audio, and video for promotional and archival use.
By entering this Maryland Distillers Guild event, you consent to interview(s), photography, audio recording, video recording and its/their release, publication, exhibition, or reproduction to be used for news, webcasts, promotions, telecasts, advertising, inclusion on websites, social media, or any other purpose by MDG. The Maryland Distillers Guild, its officers, employees, and each and all persons involved are released from any liability connected with the taking, recording, digitizing, or publication and use of interviews, photographs, computer images, video and/or sound recordings.
By entering this Maryland Distillers Guild event, you waive all rights you may have to any claims for payment or royalties in connection with any use, exhibition, streaming, webcasting, televising, or other publication of these materials, regardless of the purpose or sponsoring of such use, exhibiting, broadcasting, webcasting, or other publication irrespective of whether a fee for admission or sponsorship is charged. You also waive any right to inspect or approve any photo, video, or audio recording taken by MDG or the person or entity designated to do so by MDG.
Maryland Distillers Guild Event Code of Conduct
All event participants are expected to conduct themselves with integrity, courtesy and respect for others. This applies to all attendees, sponsors, vendors, volunteers and staff. Participants violating these rules will be asked to leave at the sole discretion of Grow & Fortify or our event partners.